This article is for Gocycle G4, Gocycle G4i and Gocycle G4i+ only. For installation of other models please see - Mudguards for frame numbers lower than 919334
Jump to:
Installation video
G4 Front Mudguard Bracket
You must ensure the Front mudguard you are using has the correct bracket installed.
| | | |
| --- | --- | --- |
| Bracket | Models | Frame Numbers |
| | G4, G4i and G4i+ | Greater than 919335 |
| | G2, G3, G3+, G3C, GS, GX and GXi | Less than 919334 |
If you have purchased mudguard separately then it might be necessary to replace the Front Mudguard bracket.
To install the front mudguard you will need the following parts.
| | |
| --- | --- |
| Part Name | ID |
| G4 Front Mudguard Bracket* | KKL-4095-4589-01 |
| G4 Front Mudguard Mounting Kit* | KKL-4086-4590-01 |
*can be ordered separately if updating existing mudguards
Changing the Front Mudguard Bracket to G4
Using a 2.5mm Hex (Allen) Key undo the 2 bolts on the underside of the mudguard to remove the old bracket.
Install the G4 Front Mudguard Bracket, KKL-4095-4589-01
Remove the cap on the fork of the Gocycle using a 3mm Hex Key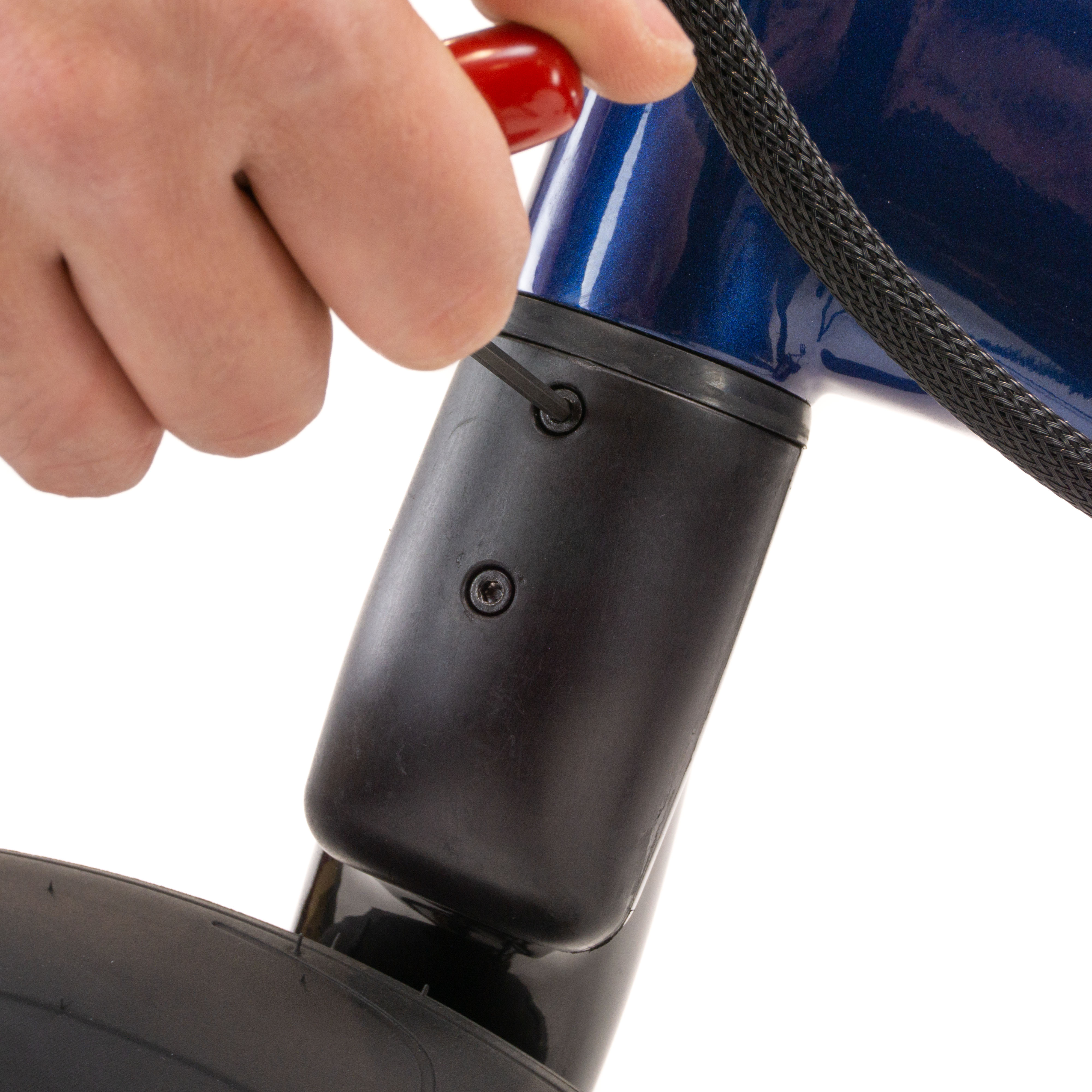 Install new shorter cap, KKL-4086-4590-01
Install Mudguard onto the fork using the bolts from the mounting kit and a 4mm Hex Key.
For and questions or assistance please contact us
Buying Gocycle Mudguards (Fenders)?
You can buy mudguards (Fenders) for your Gocycle at our webstore or via your nearest Gocycle dealer.