MKS EZY Pedal - KKL-4425-4148-01
The Gocycle GXi comes standard with a quick-release MKS EZY pedal on the right side. The EZY Pedal can be removed to reduce the width of the Gocycle GXi when folded.
Before you ride the GXi, it is critical that you ensure the pedal is fitted correctly.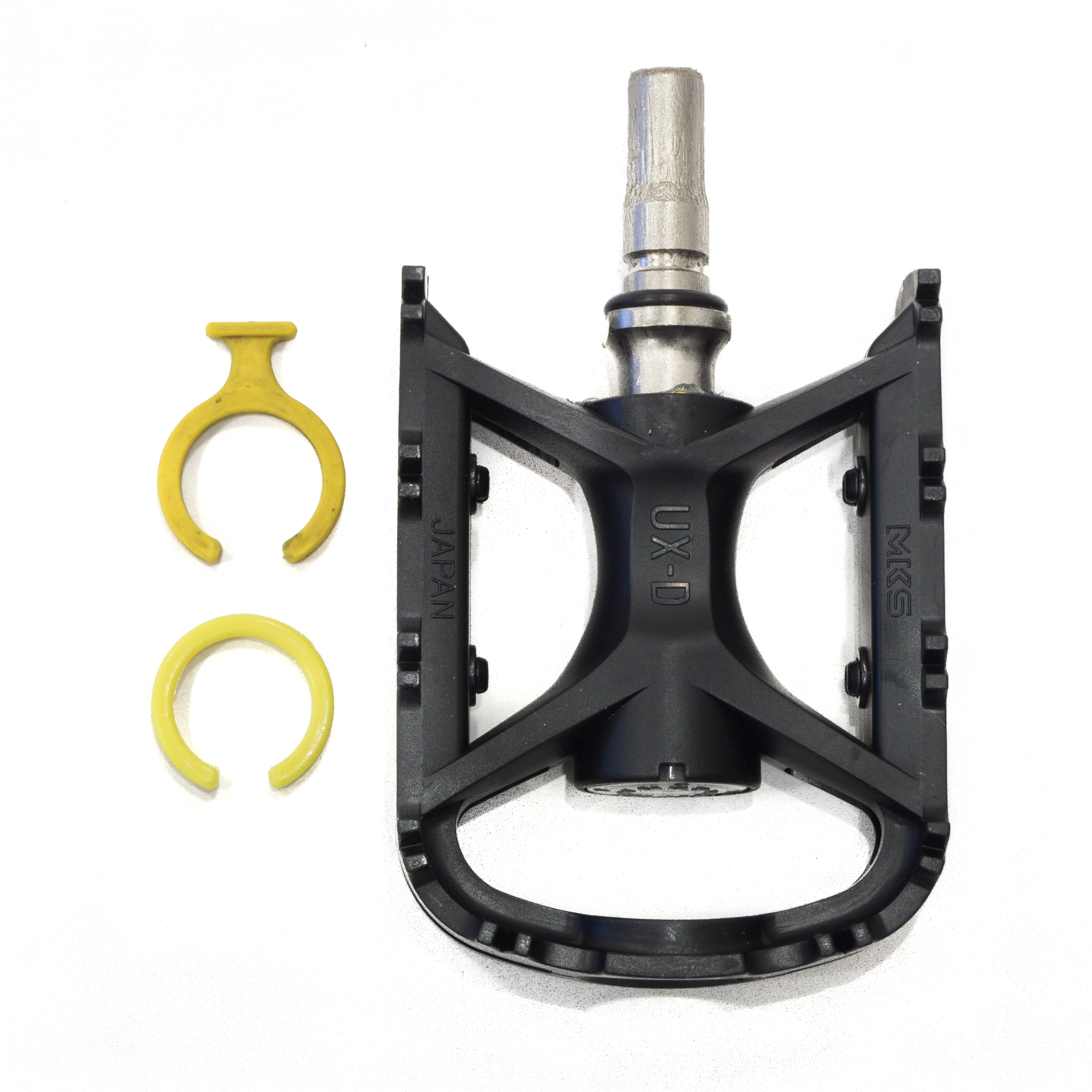 You must fit the yellow safety clip as shown in the image below. If the yellow safety clip is not fitted, the pedal may detach causing serious injury or death.
MKS Pedal Holder - KKL-4426-4149-01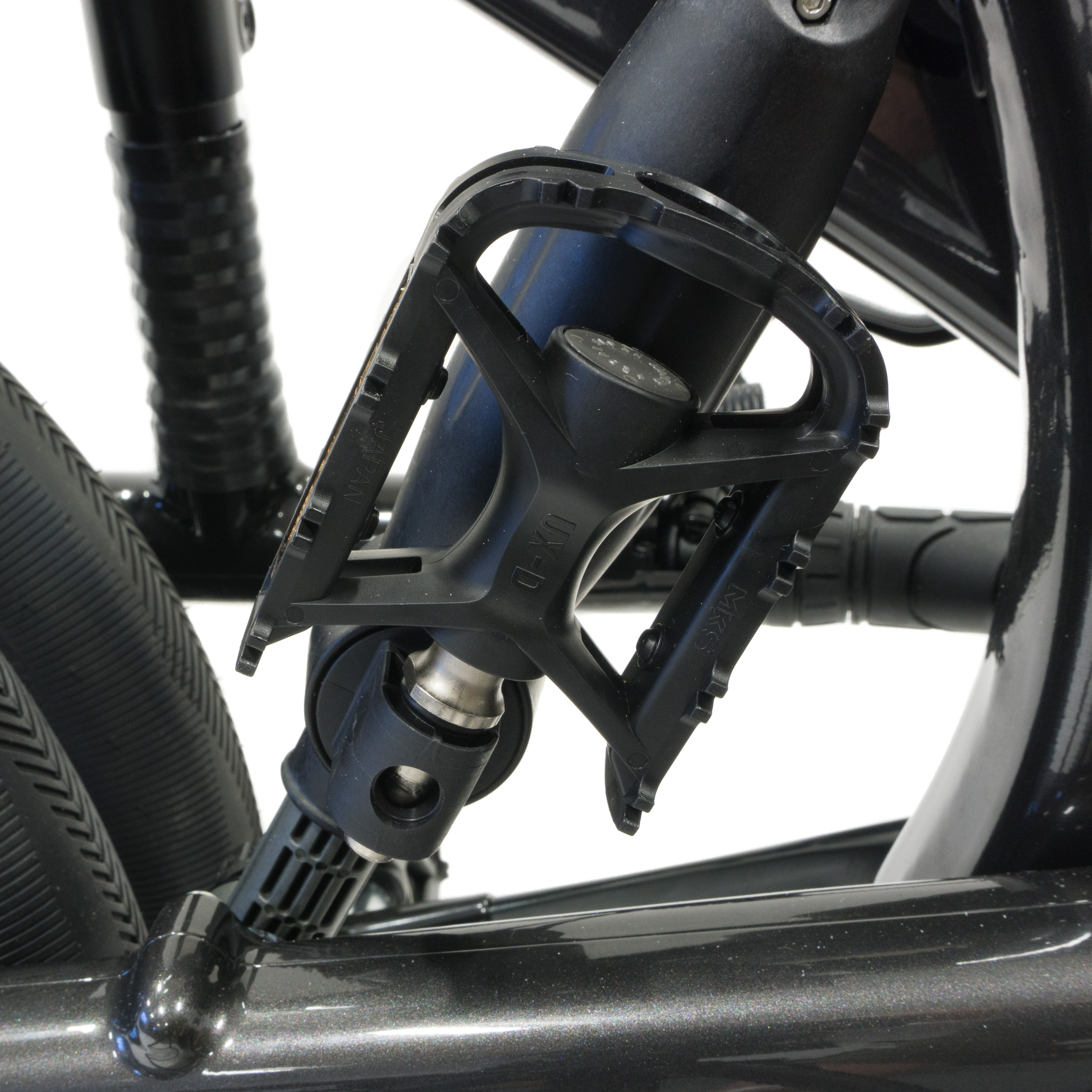 When the EZY pedal has been removed there is a holder installed on the Lockshock on the GXi to store the Pedal
If you have any questions or issues, please contact Gocycle Tech Support using our contact form.