The features listed for the Gocycle G4i are the same as the Gocycle G4i+
| | |
| --- | --- |
| | |
| Gocycle G4 | Gocycle G4i |
The G4i has various upgrades including -
1. Battery Capacity

The G4i battery is 25% larger than the G4, 375Wh vs 300Wh, allowing riders to go the extra distance on a single charge.
2. Improved Dash display
The G4i adds gear indicator, motor power, DRL settings and speed to the G4's battery display, giving the rider all the information they need.
3. DRL (Daytime Running Light)
The DRL uses patented Light Bar Technology to provide a bright, built in light with 4 different settings.
Fully integrated into the handlebars the DRL helps to increase the visibility and safety for all riders.
See more about the DRL modes available here - Gocycle DRL Modes
4. Electronic Predictive Shifting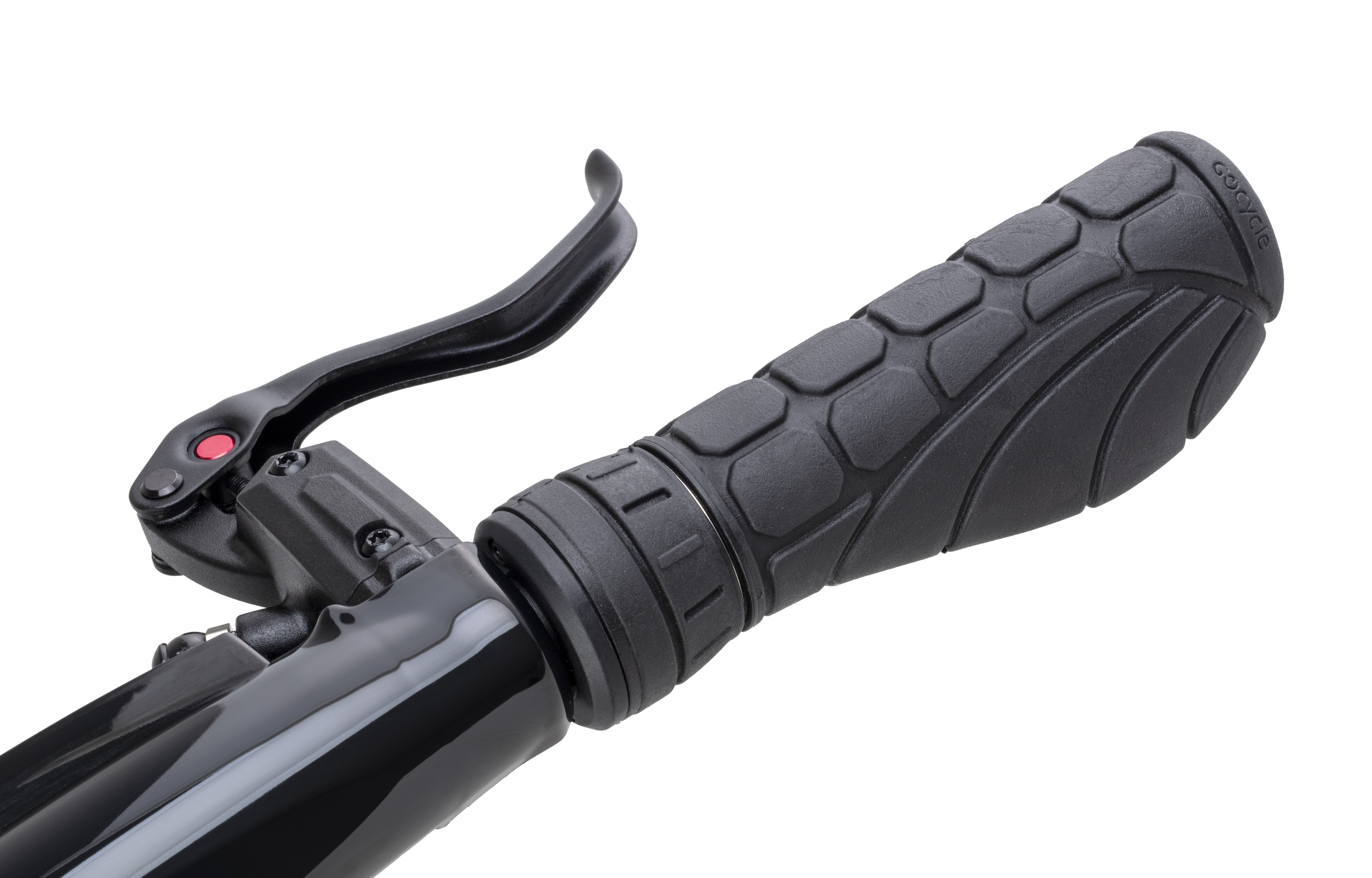 The electronic shifting removes the need for an external gear cable.
Predictive shifting lets the Gocycle take control and shift automatically. The rider can still manually shift using the twist shifter on the handlebars
See more about the electronic shifting here - Gocycle Electronic Shifting
5. Rider Touch Points
5.1 Grips
The G4i has sport ergonomic moulded grips, giving good control and comfort to the rider.
The grips also integrate with the electric twist shifters that control the DRL, throttle and shifting.
5.2 Saddle
A padded saddle is used on the G4i, an upgrade in comfort for riders on a daily commute or out for longer journeys.
See more about adjusting the saddle here -
The Gocycle seatpost uses a standard rail size so the saddle can be changed for an off the shelf replacement. Please be aware the saddle clamp does not work with carbon saddle rails.
5.3 Pedals
The G4i uses the MKS EZY UX-D one side removable pedals. This allows the right side pedal to be removed for travel, storage or even security.
There is also a pedal holder fitted on the lockshock to store the pedal while it is removed.
See more about the MKS EZY pedals here - MKS EZY Pedal
6. Handlebar Adjustment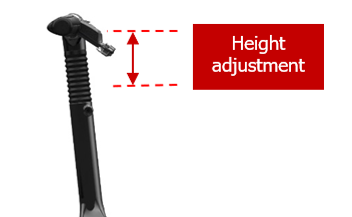 The handlebars of the G4i can be height adjusted depending on the the rider's height and riding style preferences.
See more about adjusting the handlebar height here - Adjusting the Handlebar Height
7. Clean design
With internal brake hose and wiring, and no need for a gear cable, the Gocycle G4i has a clean no compromises design.
You can register to receive an email notification to be the first to hear about new stock as soon as it becomes available over at our Gocycle webstore.
For more information see the tech spec comparison and information here - Gocycle Model Tech Specs
If you have any questions, please contact Gocycle Tech Support using our contact form.