During the initial bedding in period, and from time, to time you may experience some noise or creaking from the folding joints when riding. 
If noise occurs, it is necessary to clean the shear pins and holes in the frame and the steerer. 
To clean the shear pin holes, use a soft toothbrush or cotton bud to remove any debris in the holes and on the shear pins.
1. Clean the shear pin holes in the steerer
2. Clean the shear pins in the stem
3. Clean the shear pin holes in the frame
4.Clean the shear pins in the frame
5. Wipe the highlighted surfaces inside the frame hinge
 6. Additionally, rubbing all the contacting surfaces with candle wax can substantially reduce noise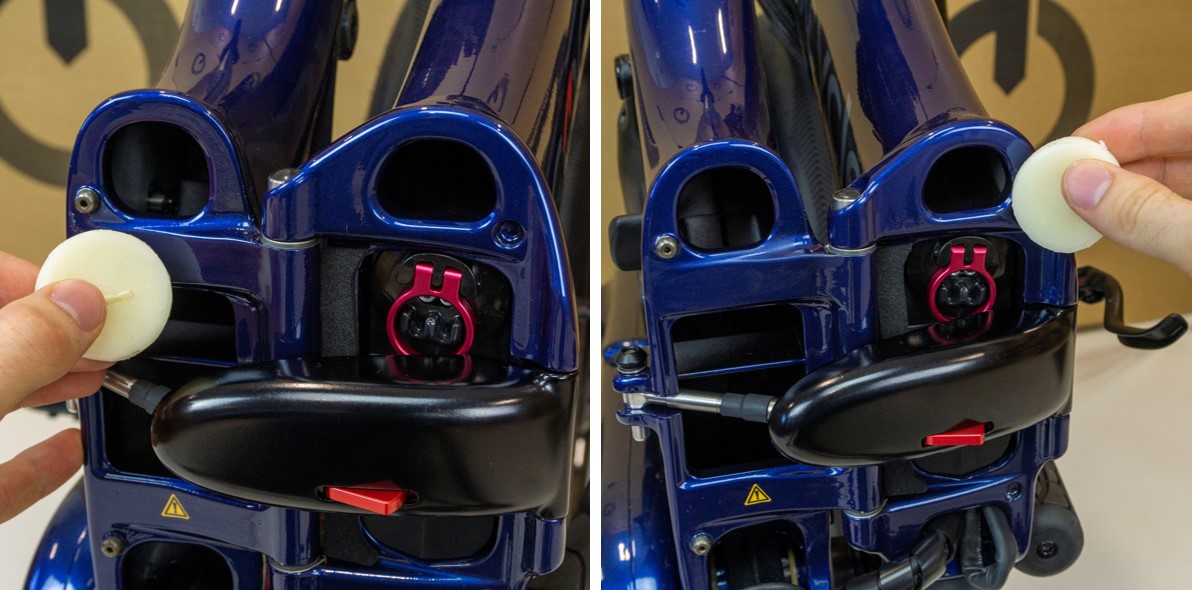 Latch Adjustments
It might also be necessary to adjust the latches to ensure correct adjustment. 
For instructions on how to adjust the stem latch and the frame latch tension please see following sections in the Gocycle GX Owner's Manual. 
11.11 Adjusting the Stem Latch 
11.12 Adjusting the Frame Latch